Commercial
Solar panels are growing in popularity among businesses. From apartments and retail buildings to farms, solar is being taken advantage of and saving business owners a lot of money along the way.
While it is no secret that Solar is better for the environment, there is still a lot of mystery and misunderstanding about it. Please visit our How Solar Works page to find out more technical details about Solar PV (Photovoltaic) Systems.
You may have walked right past or even under a Solar PV (Photovoltaic) System and not even realized it. Car ports are being erected for the specific purpose of generating revenue for apartments while also powering the office and security lights. Instead of a boring awning, property management owners are putting in awnings made of Solar Panels to help power the building.
Solar Is The Wave Of The Future
And it is gaining popularity as time goes on. Business owners are starting to realize how their investment in solar can save them hundreds, thousands and even millions of dollars in energy.
How You Can Take Advantage
Instead of giving all of that money to your electric company, you can invest in your business, take advantage of available tax credits and tax write offs and come out way ahead in the long run. With our solar panels only losing about half a percent in efficiency every year, they are designed to last well beyond the 25 year manufacturer warranty.
So What Does This Mean For Your Company?
If you go solar, not only can you tout that your business has amazing Solar technology installed on your property but that you are also helping the environment tremendously! This is not something to be taken lightly. This can truly set your business apart from your competition.
Powering Your Future Potential
You have the potential to win over clients, patients, customers and even investors as they see that you do care about environmental concerns and are a leader in future advancement.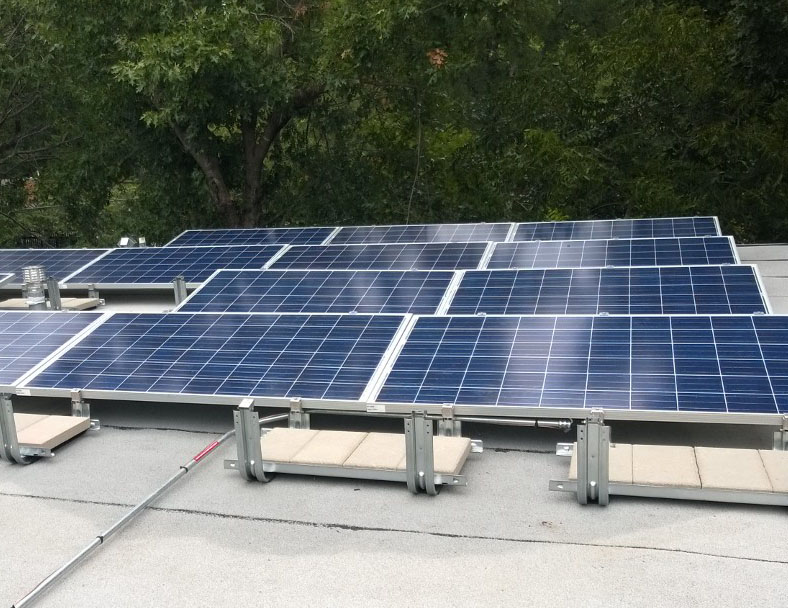 $500 VISA GIFT CARD
Summer solar special...get a $500 Visa gift card with qualifying solar installation!
Contact Us Today So We Can Design the Solar PV System That is Right for Your Company.
Let's Power Something
Let us show you how we can help with a free consultation and estimate.